Dr. Alysha Rawji, BComm, DC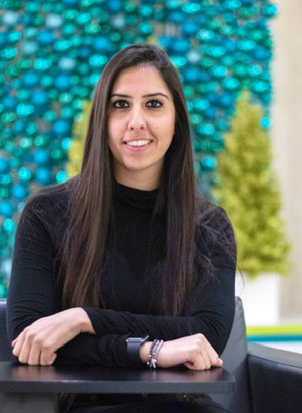 Dr. Alysha Rawji was born and raised in Calgary, Alberta, where she first obtained her Bachelor of Commerce degree at the University of Calgary.
Driven by her passion for the healing arts and a love of people, Dr. Rawji decided to pursue her doctorate in chiropractic medicine at the The Canadian Memorial Chiropractic College, Toronto.
Dr. Rawji also obtained her certification in Contemporary Medical Acupuncture at McMaster University, to broaden her scope of practice to provide her patients with a more holistic approach to their wellness.
Educating her patients is a core part of Dr. Rawji's practice. She makes sure her patients thoroughly understand the procedures being conducted, while explaining the importance of maintaining a properly functioning nervous system and a healthy musculoskeletal structure for longevity. Through an evidence-based approach, with a focus on improving physical function, Dr. Rawji aims to restore pain-free mobility.
Dr. Rawji tailors her treatment plans specifically for each individual patient's needs, incorporating chiropractic adjustments, joint mobilizations, soft tissue therapy, rehabilitative exercise and medical acupuncture.
We are excited to have Dr. Rawji as the lead chiropractor at Associate Foot Specialists Clinic.
If you would like to book an appointment or have any questions please feel free to call us at 403-228-5221
LOCATED IN MISSION
South of 17th Avenue
Suite 1520, 1800 – 4th St. SW